11 Tips for Choosing an Environmental Management System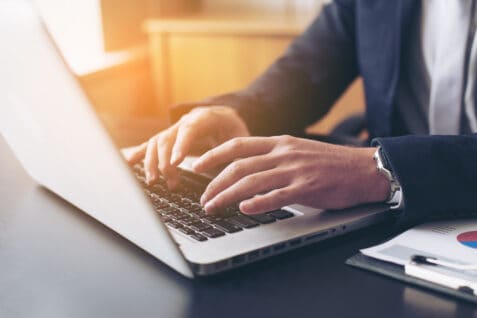 In the world, environmental regulations and compliance issues come with great cost, more than $4 trillion each year. Managing environmental risk is, therefore, a crucial aspect of any business operation today. To avoid potential liabilities and fines and to promote sustainability, it's essential to choose an environmental management system that is right for your needs.
Environmental management is no joke. If you're not careful, your business could face some serious legal penalties for violating environmental regulations.
In this blog post, we will discuss eleven tips for choosing the suitable EMS for your business! We will also explore the benefits of using an environmental management system.
Read on to discover the undeniable value of an EMS and what you should look for when selecting one.
What Is An Environmental Management System?
An Environmental Management System (EMS) is a system designed to help businesses. It provides tools to help identify and manage environmental risks.
It enables businesses to assess and control the potential negative impacts of their activities. It also helps companies meet legal requirements related to environmental protection.
Furthermore, an EMS helps companies set up processes and procedures to ensure compliance. It can also provide essential data for reports, such as greenhouse gas emissions or hazardous waste management.
1. Consider Your Business Needs
Before you choose an EMS, it's important to think about what your business needs. What types of environmental issues are you looking to address?
Are there any specific regulations or standards that your business must comply with? Knowing the answers to these questions can help narrow down your choices when selecting an EMS.
Some of the needs to consider in order of importance include:
What environmental issues you need to address
Which standards or regulations you need to adhere to
The size of your business (or businesses)
Any existing data systems that need to be integrated with the EMS
Your budget for implementation and maintenance costs
2. Research Different Solutions
Once you know what your business needs, it's time to research different solutions. Look into the features of each solution and determine which one is best suited for your business. Make sure that the EMS you choose has all the necessary components to meet your environmental management needs.
Be sure to check if the EMS has features such as mapping, data collection and analysis, compliance tracking, risk assessment and management, incident response capabilities, reporting tools, and other features that are important for your business. Consider how user-friendly the system is and whether it can be easily adapted or upgraded in the future.
It would be best if you also researched the provider of the EMS. What is their reputation in the industry?
Do they have experience working with businesses similar to yours? What type of customer service do they provide? These are all important questions to consider before making a final decision.
3. Seek Expert Advice
Choosing an EMS can be a difficult task, so don't be afraid to seek expert advice. Talk to industry experts or consult with a lawyer about the specifics of the regulations and standards that apply to your business.
In addition, ask your colleagues or business partners for their opinions. They might be able to provide insights that you didn't consider before.
It's also a good idea to attend seminars and workshops related to environmental management systems. This is so you can learn more about the options available and make an informed decision.
Finally, reach out to EMS providers and ask them questions about their systems. If you can, try out a demo version of the system before committing to it. This way, you can get an idea of how the software works and if it fits your requirements.
4. Evaluate Costs
When evaluating different solutions, it's important to consider costs and features. Some EMS solutions offer their services for free, while others can be expensive. Make sure to factor in all the costs associated with implementing and maintaining an EMS before deciding.
It's also important to consider the long-term costs of an EMS. Some providers may offer discounts for longer contracts or subscription plans. It pays to look into these options and compare different prices.
If you have several businesses that need to use the same system, inquire about volume discounts for multiple users.
5. Compare Different Vendors
Different vendors offer different solutions, so it's important to compare them. Read reviews from other customers and look into their track records regarding customer service and reliability.
It is also important to compare different vendors regarding features, user-friendliness, and scalability. Generally, more advanced EMS solutions offer greater flexibility and customization options.
Make sure your chosen system can be adapted easily to changing environmental needs or new regulations. It is also a good idea to check if the vendor provides training and technical support.
Look into the security protocols of different EMS solutions to ensure your data is protected from unauthorized access. Some vendors may offer cloud-based services or other secure storage options for storing data, so make sure to understand the details before making a final decision.
6. Check for Compatibility
Make sure that the EMS you choose is compatible with your existing systems and processes. If not, then you may have to invest additional resources into updating or replacing those systems so they can work with the new system.
It is essential to ensure that the EMS you choose works with your existing systems and processes. This will help reduce costs associated with transitioning to a new system, as well as better enable communication between different departments within an organization.
Some EMS solutions offer tools such as APIs and cloud-based services, which can make integration with other systems more accessible.
It is also essential to check for backward compatibility. This ensures that the new system you choose will be able to read data from older systems, allowing you to transition smoothly without having to input all of your existing data manually.
Additionally, some EMS solutions offer migration services that can help transfer existing data onto a new system.
When evaluating different EMS solutions, one must understand which systems they are compatible with.
This includes accounting software, project management tools, customer relationship management systems, and any other applications you may use in your business. Additionally, ensure the system can easily integrate with existing hardware such as servers or printers.
7. Look Into Technical Support Services
Technical support services are often overlooked when choosing an EMS, but they are essential. Ensure that the vendor you select offers reliable and accessible technical support services if something goes wrong with your system.
Technical support services are critical for making sure that your system runs smoothly and is able to keep up with changes in technology. Before choosing an EMS provider, be sure to research their customer service team and assess the quality of their customer service.
It's important to know whether your provider will provide real-time assistance or only offer online support, as well as the level of expertise they offer regarding their particular product and system.
It is also important to look into any long-term support agreements that may be available. These can provide additional security in case your chosen system runs into issues or you need to upgrade or replace it with a new one due to changing regulations or other reasons.
Furthermore, consider the availability of any technical training or tutorials that the vendor may offer to help you get started with their system. This can help reduce the learning curve and ensure that you can get up and running quickly.
8. Test It Out Before You Buy
Before committing, it's important to test out the EMS first. Many vendors offer free trials or demos so you can see how their product works before investing any money.
It's essential to take full advantage of these options, as they can help you determine whether the system is the right fit for your organization.
Most trials will give you access to the same features and tools available in a paid subscription, allowing you to get a good sense of how the EMS works. Additionally, ask vendors about any special offers or discounts that may be available when signing up for a trial.
9. Bug Testing & Security Checks
In addition to testing the system, it's essential to ensure it has been tested for bugs and security vulnerabilities. If not, then there is a risk of your system being compromised by malicious actors or data being lost due to software errors.
Before investing in an EMS, inquire about how thoroughly the system has been tested for bugs and security flaws. Ask vendors to provide evidence of any bug testing that has been conducted on their product, such as reports from external security auditors or internal developers.
Additionally, ensure that the vendor is regularly conducting vulnerability scans to identify potential security issues within their system. This should also include scans of any third-party plugins and code libraries that are used in the software.
Furthermore, ask about any data encryption or other security measures that have been put in place to protect user data from malicious actors or breaches. It is important to ensure that all data stored on the system is secure and inaccessible to unauthorized personnel.
10. Get Feedback From Your Employees
Your employees will use the EMS daily, so it's essential to get their feedback. Ask them what features they like or dislike and how they think the system can be improved.
Take their feedback seriously, and don't simply disregard it. Their input can be invaluable when deciding.
They know the most about how the system works in practice. They what features would make it more helpful or efficient.
Listen to their suggestions on ways to simplify processes and increase user-friendliness. They can also help add more functionality to the system.
They can also provide insight into areas where additional training may be needed. Additionally, ask them whether they have encountered any difficulties while using the EMS. Find out if any issues need to be resolved.
11. Draft An Implementation Plan
Once you've chosen an EMS, its time to draft an implementation plan. This plan should outline who is responsible for each task and when tasks need to be completed. It must also cover other vital details related to implementing your new EMS.
Your implementation plan should also include a timeline of when each step needs to be completed. It should have benchmarks that need to be met for the EMS to go live.
Prioritize user onboarding and training, data migration, software installation, and configuration. It should also cover other tasks that need to be completed before the system is ready for use.
In addition, create an action plan with specific steps to achieve these goals. This could involve assigning tasks to team members or delegating particular responsibilities.
It's also essential to identify which resources are available for completing each task. Find out what milestones must be reached for the project to move forward.
Finally, consider setting up regular meetings with stakeholders and team members. This ensures that everyone is on the same page and that all tasks are completed promptly.
During these meetings, discuss any issues or challenges encountered. Review progress, and strategize ways to move forward if needed.
Choosing an Environmental Management System (EMS) doesn't have to be complicated or overwhelming. By following these eleven tips, you can ensure that you select the right system for your business's needs!
The Right EMS for You
In conclusion, selecting an environmental management system is a crucial decision for any business.
By taking the time to research and evaluate your options, consider feedback from your employees. You must also draft an implementation plan; you can make sure that you choose the perfect EMS for your needs.
With the right system, you ensure your organization is meeting practices for risk compliance. Taking these steps now will help ensure that your business is prepared for future challenges and ready to tackle them head-on.