Staying Compliant: The Top OSHA Violations You Need to Avoid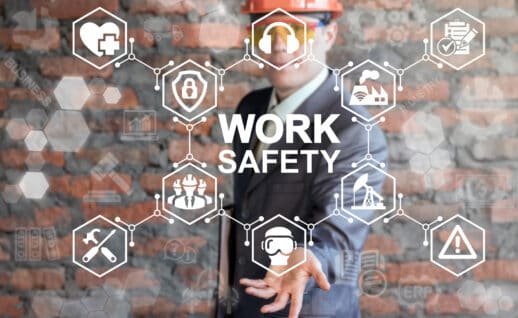 In 1911, a factory burned down, killing the 146 people inside.
In industrial era was a dark time for the working class. People often worked in extremely dangerous conditions with little to no safeguards for their protection. If the danger wasn't an immediate threat to their life, it was a long-term one.
Luckily, we've come a long way from those days. Regulatory bodies have slowly transformed the workplace into one where the working man can feel safe and protected. And chief among those regulatory bodies is OSHA.
Unfortunately, OSHA violations abound. These safety violations can range from respiratory protection to hazard communication. Failure to comply doesn't just endanger employees, it puts the employer at risk of big fines.
All of this can be avoided with just a little bit of foresight and preparation. In this guide, we're going to discuss the top OSHA violations that you need to be on the lookout for.
What is OSHA? Why Do OSHA Violations Matter?
The Occupational Safety and Health Administration came about in April 28, 1971. It's an organization that makes up part of the US Department of Labor.
It's a regulatory board that regulates an employer's implementation of safety protections. OSHA is employee-orientated, ensuring their employers do not disregard their safety.
OSHA is comprehensive, providing regulations for almost all safety standards you can think of. It forces employers to institute proper protections under the threat of a fine. OSHA does not mess around, and they investigate reports of workplace safety risks with the utmost severity.
As such, OSHA can be an employer's worst nightmare if you're not prepared. You might have only the best intentions for your employees. But none of that matters if OSHA discovers a safety hazard in your workplace.
OSHA makes its regulations very clear on its website. You should take special care to read through the list of things there. A good employer keeps up to date with the latest changes in regulation, too.
A solution to this might be using KHA to power your safety programs. However, a good way to make yourself aware of OSHA violations is to see which ones people receive the most. Let's take a look at the most common OSHA violations.
1. Fall Protection
Believe it or not, the number of OSHA fall protection violations is more than double that of the next one on the list.
Falls are a huge risk in many workplaces, especially in construction. There are just too many chances for an employee to lose their balance and fall from a significant height. Falls can lead to lifelong injuries or death.
Fall violations can come in a form you might never expect. A sharp drop-off, such as at a truck unloading bay, is a disaster waiting to happen. Making sure to mark the drop-off and warn employees is part of OSHA compliance.
Even if none of your employees actually fall, they can report a potential OSHA violation. If an OSHA inspector comes around, there's not much you'll be able to say in your own defense. As with all things OSHA, being prepared is essential.
2. Respiratory Protection
When it comes to your employees' respiratory health, you can't mess around. The lungs are incredibly sensitive to chemicals and particulate matter. As such, employees should be working with respiratory protection whenever in proximity of certain substances.
But even if you do provide respirators, you may be at risk of a violation regardless. For example, your employees must receive a medical evaluation before they can use a respirator. Your employees may use the respirator without issue, but an OSHA inspector won't be lenient if there are no records of proper evaluations.
Further, employees need fit tests to ensure the respirators give a good seal when in use. You'll need to perform these fit tests on an annual basis thereafter. A written protection plan for respiratory risks will need to detail all of these regulations being followed, as well.
Not all respirators are equal, either. Depending on the types of chemicals in use, you may need a higher-grade of respirator to protect employee health. You need regular air sampling to ensure that employees remain safe.
Plus, your employees might be lax with these rules. Failure to communicate what sorts of hazardous chemicals they're working with could lead to a lackadaisical attitude. Make sure your employees are well aware of what they're working with, and the associated health risks.
3. Ladders
It comes as no surprise that number 3 on the list is also related to the first major violation. Falls are a huge risk at many workplaces, so it only makes sense that ladders and stairways are a secondary cause of fall-related violations.
OSHA is very specific about what sorts of ladders you can use in the workplace. Whether they're fixed ladders, portable ladders, or stepladders, they need to meet several key guidelines.
First, the ladder should have the proper weight rating. It's a good rule of thumb to purchase ladders that can handle much more weight than they'll carry.
Your employees will often be up on a ladder with all their tools. Ladder failure happens in an instant, and there will be no time for them to react and save themselves. Falling tools present an additional safety hazard.
Further, employees should be positioning their ladders in the proper orientation. If a ladder only has two of its four legs on the ground, that's an OSHA violation in the making. It doesn't matter how safe it may look or how your employees feel, you need to use a ladder in the proper fashion.
Last but not least, the storage and maintenance of ladders are important. An OSHA inspector won't be happy to see old, rusted ladders with loose bolts.
Generally speaking, most of the ladder violations concern the last two paragraphs. Employees misuse and mistreat their ladders, whether intentionally or not. Simple education could be an easy solution to prevent violations.
4. Scaffolding
You may have noticed a theme by now. Fall violations aren't just the number one type of violation. They're number one, three, and four.
If your employees work from any sort of height, there are a wealth of fall violations waiting to happen. You need to address them in a timely manner.
If your employees work in construction, there will be a lot of scaffolding. Strong scaffolding that is installed in the correct way is essential to their safety while up on roofs and building skeletons. Scaffolding needs to support the weight of many employees as well as their tools.
Following the risk of falls above, there may not be proper protection to keep employees from falling down to the next level. Lack of complete planking and lack of proper access to scaffolding will both get your citations.
Depending on the work they are doing, employees need proper harnesses. They need to wear these harnesses at all times as a matter of course. If they are belaying off a roof, they need fall arrest systems in the event the system fails.
Scaffolding needs to be inspected on a regular basis. It only takes a bit of extra time to make sure the fixtures are solid and tight to prevent critical failure.
If an employee feels unsafe while on the scaffolding, they may report it to OSHA. Anyone on the worksite who notices a risk may also report the lack of compliance. It's important to understand that when an OSHA inspector arrives, you won't have time to fix an issue before they see it.
5. Hazard Communication
If your industry involves harsh or hazardous chemicals, you need to take close note of the associated OSHA violations. Chemicals can cause life-threatening risks to your employees. They could suffer lifelong injuries if they get in contact with a certain chemical without the proper protection.
Every hazardous chemical comes with its own specific processes for handling, storage, and disposal. Only trained employees should handle chemicals, and they should be using the proper hazmat suits to deal with them. They should minimize exposure to these chemicals for only as long as is humanely safe.
Further, hazard communication is paramount. Chemical labels should communicate what exactly is in a container, and the risks it poses. Faded labels or labels with misleading information is a huge risk to anyone on the work floor.
Your employees need regular training and education. They need to be made aware not only of the environmental risks the chemicals pose, but the risks it poses to them as well. This consent is essential for your employees to continue working at your workplace.
OSHA outlines clear procedures concerning everything from the handling to the disposal of chemicals. Employees should be well-versed in this information. It's not just for their own safety, but for you to remain OSHA compliant.
Manage Your Safety With KHA
OSHA provides a framework for workplace safety regulations in an effort to prevent a wide variety of health risks. Keeping your workplace OSHA compliant not only saves the life of your employees, it spares you from costly OSHA violations. Fines from OSHA can be a heavy burden to bear and could slow or stall normal operations.
With as many regulations as there are, the best solution is to keep track of them. There's no better way than to do this with KHA's safety data sheet management. Contact them today for a comprehensive SDS management solution.