3 Benefits of Chemical Inventory Management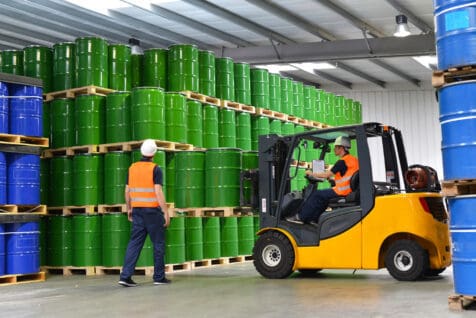 Chemical exposure is the main cause of 10 percent of deaths from workplace illness in the US every year. Some of these deaths result from improper handling or storage of chemicals.
Responsible employers understand the importance of chemical inventory management. Want to learn more? Here are three benefits of an up-to-date inventory system.
1. Put Worker Safety First
For many companies, managing chemicals is a priority that protects employees. If you're not careful, your warehouse, factory, or lab could become a hazardous disaster in the blink of an eye.
Start by writing a policy that outlines industry best practices. Worker safety involves proper training in the handling and storage of chemicals. That includes maintaining a detailed chemical inventory list.
Find a solution that will meet your compliance needs and streamline your workflows. An online chemical inventory template makes it easy for employees to enter information. Fewer data entry errors will result.
These solutions can attach safety data sheets for each chemical in your inventory. Your workers can access safety information quickly.
2. Online Inventory Systems Save Money
When your chemical inventory software is up to date, you can find the information you need, when you need it. No more shuffling through piles of paper to find data about a chemical. You have access to the correct safety sheets about these valuable company assets.
Your company is responsible to meet OSHA's compliance requirements. That includes following GHS labeling standards for chemicals. An online SDS and Hazmat inventory system will keep you in compliance at all times.
Keeping manual records to track chemicals uses valuable staff time. You can avoid fines or penalties if you follow federal and state requirements. An efficient online system saves time when preparing government reports.
Modern inventory management software reduces waste. Some chemicals degrade over time and become less effective. That's a waste of money and can impact your bottom line.
3. Environmental Protection Is a Priority
Proper handling and storage are essential parts of your inventory management plan. Use storage methods that protect them from contamination. Safe storage methods also reduce the risk of chemical escape into the environment.
Your emergency response plan must have information about any chemicals in your inventory. This includes the location of the substances and amounts on hand. The right safety gear to handle each type of chemical is key.
You can prepare for chemical spills with the right materials and equipment on-site. All expired or unstable chemicals must be disposed of safely. During an emergency, it's crucial to have this information ready for response teams.
When you use chemical inventory management software, you reduce the amount of waste. That reduces your company's carbon footprint. It also can contribute a positive note to your sustainability reports.
Meet Chemical Inventory Standards
Create a safer workplace using our award-winning technology. We can help you write a safety program that will reduce your risks. Our experienced team offers competitive pricing with no hidden fees or added costs.
Contact KHA Solutions for the online solutions you need. We will help you manage your chemical inventory in a safe, responsible manner.