The Importance of Safety in the Workplace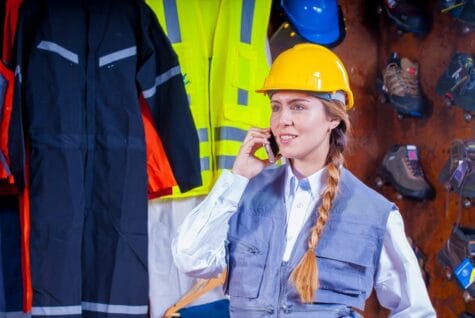 According to the Bureau of Labor Statistics, in 2020, private industry employers reported more than 2.7 million nonfatal workplace injuries and illnesses. While this number is down from the previous year, it's still an alarming statistic. Employers looking to lower those numbers need to put new focus on improving safety in the workplace. 
A lack of workplace safety can impact a number of areas of your business success. Read on to learn why safety in the workplace is so important.
Lower Illness and Injury Costs
One of the obvious reasons workplace safety is so important is that it can help you to lower your illness- and injury-related costs. When your workplace isn't safe, it puts your workers at higher risk of getting hurt or getting sick. You then have to pay their worker's compensation and may have to pay for their medical bills, not to mention covering the cost of that lost labor.
Improving your workplace health and safety makes it much less likely that your workers get injured on the job. They'll be able to be at work more consistently, and you won't have to pay as much in workers comp. Of course, accidents still happen, but this can be a simple way to increase your revenue.
Reduce Turnover
Of course, workers' comp costs aren't the only impact of poor workplace safety. Your employees will notice if their workplace isn't safe, and they'll come to the reasonable conclusion that you don't prioritize their safety. This lowers morale and can result in a much higher turnover rate.
When an employee quits, you lose the value of their labor, plus you have to pay for a job search. You have to conduct interviews, hire a new candidate, and train them, all of which costs money. Improving your workplace safety can reduce those turnover rates and keep your costs lower.
Improve Productivity
An employee that feels you don't do enough to keep them safe isn't going to be inclined to go above and beyond in their job. In some cases, employees will take their own measures to stay safe, which can slow them down. Your production will also suffer if you're short-staffed because of injuries or turnover.
By taking responsibility for workplace safety, you can use measures that protect your workers and allow for maximum productivity. Your employees will feel that you care about them and will be more motivated to work harder. This can improve your output and keep your revenue growing.
Learn More About Safety in the Workplace
Workplace safety is about more than putting up a few safety signs in the workplace and making sure OSHA doesn't come knocking. Improving safety in the workplace can reduce your worker's compensation costs, reduce turnover, and improve productivity. Your employees will be healthier and happier, and your business will thrive.
If you'd like to learn more about safety in the workplace, check out the rest of our site at KHA Online. We've been powering safer workplaces since 1985 with cloud-based mobile apps and SDS management. Schedule a demo with us today and start reducing risk, increasing workplace safety, and saving time.