HazCom Program: Improving Safety In The Workplace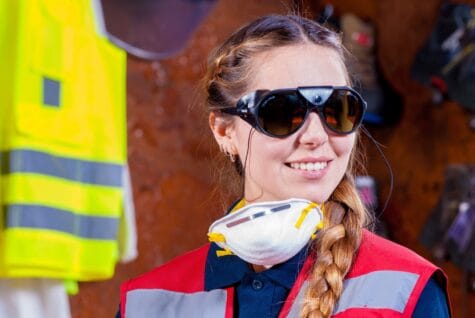 More than 84 thousand chemicals make up the products in our daily lives in the US. Around 60 thousand were in use before 1976, so they were exempted from testing by the Toxic Substances Control Act, created in the same year.
Since then, the US has been working toward more robust standards to protect employees in the workplace. The Hazcom standard is one result.
Are you looking for ways to improve safety in your workplace? Here are some great reasons to put a Hazcom program in place.
What Is a Hazcom Program?
The Hazcom safety program is a communication program designed by OSHA. Hazcom program elements aim to protect people from injury and illness due to chemicals in their workplace.
OSHA is the Occupational Safety and Health Administration, and they define safety standards for most employers in the US. A complete Hazcom program includes these main steps.
Review the OSHA Standard
Assign the responsibility for the Hazcom training program to a specific person. List the employees who will receive training and notify them. Get a copy of the OSHA Hazcom program standard and review it to ensure you know the Hazcom program requirements.
Prepare a Written Program
Begin with a written hazard communication program, which is a plan you can follow when training every new hire. Take an inventory of all hazardous chemicals used in your operations. Make a list of their storage and usage locations.
Labels and Warnings
Label all hazardous chemical containers and keep them in their original containers if possible. Each label must show a product identifier and general information about the chemical hazards as a minimum. Label any secondary containers as you transfer chemicals into them.
The storage areas should have appropriate signs that identify the PPE to use for protection. Identify every eyewash station using signage that shows the proper use of the wash. Identify the location of other first-aid supplies.
Obtain Safety Data Sheets
Every employee must have access to the safety data sheet (SDS) for each chemical they may handle in the workplace. Consider using an online SDS service to provide easy access to a complete database of information.
Employee Information and Training
New employees must receive Hazcom training for every chemical they handle. Make them aware of your safety standards and the hazards of each chemical. They need to understand appropriate protective measures to take.
Point out the location of the PPE and eyewash stations. When introducing new hazards into the workplace, ensure every employee is updated. All employees should have full access to the SDS service or manual documentation.
Periodic Assessments
Schedule regular evaluations of your Hazcom program to ensure it meets your goals. Request feedback from your employees. Make revisions to the program as the environment changes.
Obtain A Hazcom Program Today
We provide the industry's most comprehensive training solution to comply with OSHA Hazcom program training requirements. We provide transparent pricing, no hidden fees, and price matching.
For Hazcom training, contact the professionals at KHA today. We have all the tools you need to follow hazardous materials safety standards.