Obstacles to using SMS in the Workplace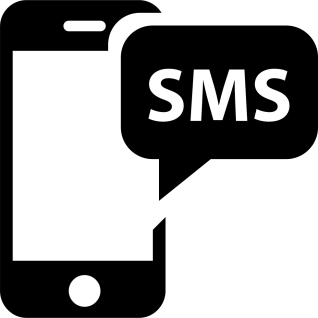 It's widespread, instant, cheap and best of all, people are more likely to open one rather than email. Short Message Service, better known as text messaging, is a popular form of communication for over 80% of Americans. SMS has long been incorporated into the marketing strategies for businesses but can you successfully incorporate SMS in the workplace and your safety program? Let's take a look at how to use SMS to promote a safer work environment.
Challenges to using SMS in the workplace
Every second matters during an emergency situation. Sending a text message, in theory, appears to be a quick method to spread the word of a fire, a job accident, or simple reminders for safety meetings and training. Even though it's a fast two-way communication, it does present some challenges.
Mobile Device Policies –


The most obvious hurdle being that your employer may have strict policies regarding the usage of mobile devices in the workplace. Workers may not be allowed to have their devices within reach to receive the message. If you decide to implement SMS, you will benefit from adjusting your company policies around mobile devices in the workplace.

Record keeping –


Using text messaging in your facility will require you to keep everyone's contact information up-to-date at all times. This can be a daunting task if you have a large number of employees, but it's not impossible.

Data Rates and Charges –


Keep in mind the potential financial impact to your employees. The majority of mobile plans are unlimited in nature, however some employees may not use an unlimited data plan for their mobile device. This could affect someone's willingness to opt-into your program.

No Mobile Capabilities –


It's very rare these days, but not everyone has embraced the idea of a mobile device. You may have some employees who don't have a cell phone or texting capabilities. The chances are though, those employees will be in the vicinity of someone who will receive the alerts so they can act accordingly.
Identify Obstacles
Before diving into implementing SMS into your workplace, you should consider all of the obstacles, like the ones above, to ensure a successful launch. Survey your employees if you're unsure of what challenges you face, their feedback will provide you valuable insight.
Set Objectives for Use
Before you can know what to expect from using SMS in the workplace, you first should determine the objectives of putting it in place.
What is your response time going to be?

What types of workplace incidents will require a text message?

What language will be used in each message?

Have you thought of all scenarios?

Are these messages typed out in a spreadsheet and accessible to the proper people?
Designate Authority
Designate a competent person who is trained and able to respond in a timely manner in the case of emergency. This person should also know that they will become a key contact for others to report incidents to. Assigning multiple people to this role may be necessary.
Frequently Check Your SMS Database
Turnover will create the need for you to regularly maintain your database. You should make it a policy for any employee to immediately notify the company of any changes to their contact information. New employees will also need to be added while people who leave the company will need to be removed from the database.
Create a Plan for Consistent Follow Up
You must have a plan in place that addresses how to respond or follow up with messages. If the system you have in place has the ability to receive messages, your team must be trained to handle those responses. Sending updates during and after an emergency situation is also critical. Keep your employees notified when it's safe to re-enter the building or notify them that a hazard has been cleared. Identifying the right SMS provider for your company will take some research, but your employee's safety is certainly worth the effort.
Check out our related article on using SMS in your emergency response plan.