Preparing Your Employees for DOT Hazmat Training: A Guide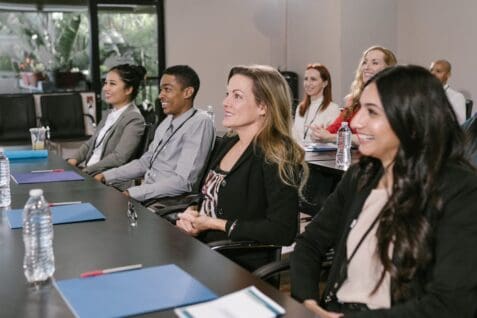 In 2018, there were 15,970 HAZMAT accidents. If you want to avoid having any of those accidents at your company, you should have your employees go through DOT Hazmat Training.
The training can be overwhelming and stressful for some employees, but you can help prepare them beforehand.
Keep reading to ensure that your employees get the most out of the Hazmat safety training.
Why It's Important
You may want to teach your employees why the training is important, to begin with. Teaching them that this is the first step to reducing any accidents that human error might cause.
The training is the best way to prevent or reduce any problems when transporting hazardous materials. These materials need a lot of care when transporting, and having effective training will also reduce any accidents or damages.
This can increase your profits, reduce operating costs, avoid property damage losses, and keep your employees safe.
Classify the Hazardous Material
One part of training that you'll want to teach your employees is how to classify hazardous material. When shipping hazmat materials, they need to be assigned and classified to the right Proper Shipping Name.
When material can't be classified properly, it could be mishandled when transporting it, which could lead to employee issues.
Your employees will need to be familiar with the criteria in 49 CFR Parts 172 and 173 and know the difference between chemical, physical, and toxicological attributes.
Do Security Awareness Training
Also, do training on security awareness in 49 CFR 172.704(a)(4) for your employees. Employees need to learn how to recognize security threats when it comes to these hazardous materials.
They will also learn how to improve security during transportation. If employees are responsible for coming up with a DOT security plan, they'll need to receive in-depth security training.
You will need to create this training according to your specific company for your employees.
Do Function Specific Training
Function-specific training falls under 49 CFR 172.704(a)(2). This addresses regulation requirements that apply to a different job or function that any employee can perform.
For example, if you're having an employee mark or label packages, they'll need in-depth training that covers that portion of their job.
If you have an employee who needs to mark and label packages for transport in the air, you'll need to get them an IATA training course. In addition, shipping lithium-ion or lithium metal batteries also require different training. 
Do Safety Training
Safety training falls under 49 CFR 172.704(a)(3), and it's for any employee who is going to be handling hazardous materials. This also addresses any emergency response information.
These measures can protect an employee from any dangers that could happen when employees are exposed to these materials.
Discover More DOT Hazmat Training
These are just a few things you can do to prepare your employees for DOT hazmat training. If you're not sure how to train your employees in these special circumstances, you may want to ask for help.
Thankfully, we can help with that. Contact us at KHA today.