OSHA Standards for Workplace Safety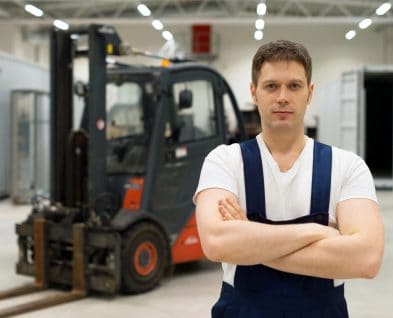 In 2019, the Bureau of Labor (BOL) stated that there were more than 2.8 million non-fatal workplace injuries reported. When you work in certain industries, you are bound by Occupational Safety and Health Administration (OSHA) standards for preventing injuries and dealing with workplace safety.
The sooner you get to know these standards, the easier it'll be to keep your workplace healthy and well, while also preventing fines and violations. So what are the guidelines you should know? We're happy to explain.
Here are some points that you should get to know about OSHA standards and everything that comes with the territory.
OSHA Standards Are Broken Down Into Different Categories
The main four industries that adhere to OSHA standards include construction, maritime, industrial, and agriculture. When you're in these fields, you will be subject to OSHA inspections and have to follow these standards for the upkeep of your workplace.
OSHA has criteria for each of these industries, so that you can deal with the workplace hazards that are common to those fields.
There Are Standards in Place for Communication
It's important that you look into the different standards of communication that come with OSHA. The OSHA hazard communication standard is crucial for workplace safety, because it allows you to relay information that nips an emergency in the bud and keeps accurate records.
Some examples of OSHA communication standards includes properly and prominently labeling chemical hazards, posting safety-related signage around your building, having a game plan in place for passing information along to different departments of your business, and more.
Appoint managers that overlook safety and enforce safety standards in your building. This way, you and your employees know exactly who to report to you in the event of an emergency.
Make sure to document every point of communication that happens. If someone gets hurt on the job, you might need to deal with a worker's compensation case or other matter. Having a strong chain of command and documentation of communication will help you with any cases or claims that you have.
You Need to Understand OSHA Training Standards
Training is foundational for OSHA standards. When your workplace and its employees are properly trained as governed by the organization, you can trust that they operate with the highest standards of safety and impeccability.
This will keep everyone certified and will prevent fines and other problems. Make sure that you also look into continuing education opportunities for your staff so that they are always up-to-date on training and OSHA standards.
OSHA Breaks Down How to Handle Different Fluids and Materials
It's important that you learn the proper handling of all fluids and materials inside of your building. OSHA has standards related to how you handle it, where these materials are stored, and the correct way to dispose of them.
This involves the OSHA bloodborne pathogens standards, getting rid of medical waste, handling chemicals, and more.
Get to Know OSHA Standards and Regulate Your Workplace
These points explain what you should know about OSHA standards and practices. When your workplace has OSHA obligations, you can keep your company at its best by learning these practices and putting them to use each and every day.
At KHA, we help companies of all types with OSHA related matters. We are happy to provide services for all of your safety data sheet (SDS) management needs.
If you need help, we would love to hear from you. Take the time to contact us with our web form.