OSHA's Hazard Communication Standard: Demystified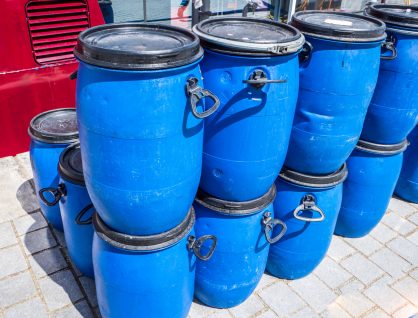 Are you trying to get a better understanding of OSHA's Hazard communication standard?
Whether you're a business owner or you're an employee, it's important for you to understand the communication standard for working with hazardous materials. By creating a universal understanding of how companies and employees can communicate with one another in regards to the hazards that they're handling, it creates a safer working environment. This is because will drastically reduce illnesses and workplace injuries that result from individuals being exposed to unknown hazardous materials.
If you're interested in ensuring the consistency of communication in your workplace, it's important for you to understand the most updated Hazard communication standard in accordance with OSHA's regulations. That's why today, we've created this guide to get a better understanding of the current requirements that are in place.
Keep reading to learn more!
What Are OSHA's Hazard Communication Standards?
OSHA's communication standards are a set of requirements, as well as guidelines, developed by OSHA. OSHA, or the Occupational Safety and Health Administration,  created this list of guidelines to develop a universal way for people to communicate the identification of different hazardous materials and chemicals.
Without the use of the hazard communication standard, employees and companies don't have any way to communicate the hazards associated with specific materials that they're handling. As a result, this means that it's difficult for people to identify the best type of safety measures to take when they're handling certain materials to reduce the likelihood of a workplace illness or injury.
OSHA's Hazard Communication Standard was first issued back in 1983. However, it's since undergone many drastic changes and improvements to increase the safety standards available and the workplace. 

Most Recent Updates
As OSHA continues to try to find ways to approach a safer method to the classification, labeling, and safety data for hazardous chemicals, there are updates made to the current communication standard. The most recent updates to the hazard communication standard include adjustments to the labeling requirements, safety data sheets, and Hazard classifications.
Currently, any chemical importers or chemical manufacturers have to determine what hazards the chemicals that they're currently importing or producing have. All of the hazards listed in this new system have to align with the current Hazard classification standard system best put in place by OSHA.
In addition, the safety data sheets have a new format that has to be followed. The new formatting includes 16 different sections For individuals to write all of it to be safety information that's important to communicate with about the specific hazard that they're handling.
Lastly, the labeling requirements have also changed. Any importers are chemical manufacturers have to properly label all of the Hazardous chemicals that they are working with. In addition, all of the chemicals that they're importing our manufacturing have to be properly labeled with:
A pictogram
Hazard statement
Signal word
Precautionary statement
In addition, the chemicals have to also have the category, as well as the class of Hazard, label.
What Are the New Safety Data Sheet Requirements?
The latest updates in safety data sheets require that there are sixteen points of detailed information on each label. This is to ensure that all of the information about the hazardous chemical is easily available for any employee to access in the workplace. Also, data needs to be listed that highlights how the hazards we're determined for that specific chemical.
The current sixteen points of data are:
Identification
Identification of hazards
List of ingredients
Necessary first-aid measured in case of an accident or injury
Steps to take in case of a fire
Measures to take in case the hazard's accidentally released
Proper storage, as well as handling, measures
PPE necessary, as well as the recommended exposure controls
Chemical and physical properties
Reactivity and stability
Reports on toxicology
Information on ecology
Disposal information
Information on transportation
Current regulations
Other important information
The chemicals you and your employees are currently working with may have a sheet labeled as a materials safety sheet. However, this is the same thing as a safety data sheet.
Why Are Safety Data Sheets so Important?
Staying updated on the latest changes in OSHA's requirements for safety data sheets is important because they support your employee's rights to a safe working environment. Since OSHA regulates SDSs, it's important to ensure your company is complying with using them. That's because if you don't, your company is subject to fines and penalties.
Why Is It Important to Comply with the New System?
It's important for your company and your employees to comply with the new communication system. This information will provide your employees with the information they need to ensure they can protect themselves when working with dangerous chemicals.
Currently, OSHA defines a hazardous chemical as any type of chemical that's a health hazard or a physical hazard. This means that even if a chemical is an Asphyxiant, dust that's combustible or a gas. Even if the hazard isn't listed here, OSHA may still consider the chemical hazardous.
Understanding The Latest in OSHA's Hazard Communication Standard
OSHA is always finding ways to encourage companies to maintain a safe working environment for their employees. If your company works with or imports hazardous chemicals, you need to be updated on OSHA's hazard communication standard.
Are you interested in learning more about how to keep your employees safe while working with hazardous materials? We're here to help you. Click here to learn more!