How to Get a Hazmat Endorsement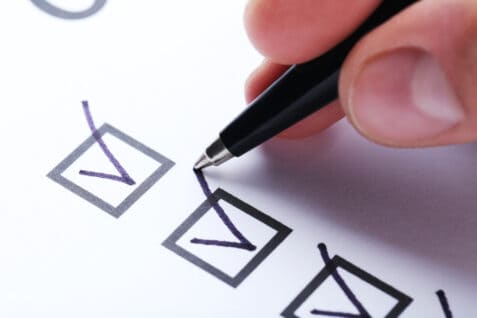 HazMat incidents in the USA cost the country over $50 million. This shows why it is so important that drivers have the correct training and endorsement to transport these goods across the country.
Lucky for you, it is not too difficult for anyone to aim for an endorsement, but do you know what your first steps need to be?
If you're wondering how to get a HazMat endorsement, this article should help. By the end, you'll understand the requirements to earn this prestige as well as what steps you need to take. Keep reading if you need to get a HazMat endorsement.
Meet the Requirements
First of all, you must meet the HazMat endorsement requirements. These are as follows:
You must be at least 21 years old
You must have a valid Commercial Driver's Licence (CDL) or a CDL permit
You must have a medical examiner's certificate (MEC)
You must have a valid proof of ID
A valid proof of ID would include one of the following:
US passport
Certificate of US citizenship
Birth certificate
Please note: An MEC is sometimes called a DOT medical card.
Complete an Application Form
You can visit the HazMat endorsement application page to start the application process. This process acts as a background check, so ensure that you have your documentation handy when doing this.
Some states do not allow you to perform this process online. In these situations, check with your local DMV. These states include:
Florida
Kentucky
Maryland
Mississippi
New York
Pennsylvania
Texas
Virginia
Wisconsin
Visit a Local Application Center
When you have sent your application, you will need to look for the local TSA center. You can look these up on the official government website.
When you have found one near you, schedule an appointment there online or call 855-347-8371 and ask to schedule an appointment over the phone.
When you visit the application center, remember to bring your documentation. You will need to have your fingerprints taken and pay a fee of $90 to progress further.
Be Patient
It may take up to two months to hear about your application. You should be patient, although you can look up the status of your application online. Ask for more information from the application center.
You can use this time to look up HazMat endorsement tips or a HazMat endorsement guide online. They may help you take the CDL HazMat test in later steps.
Visit the Local DMV
When you pass the application, you will need to take a test. Talk to your local DMV about the CDL HazMat test.
You need all the previous documentation, as well as your approved application. You may also need to take a vision test at the same time before you receive the endorsement.
Learning How to Get a HazMat Endorsement
Now that you understand how to get a HazMat endorsement, you can begin the process for yourself. Working with HazMat handlers in the field, you will want to have the best documentation process possible to avoid liability.
This is where KHA comes in.
We specialize in safety data sheet management (SDS) and are more than happy to talk to you about what we can offer. So, what are you waiting for? Talk to us here today.