3 Tips for Effective HazMat Training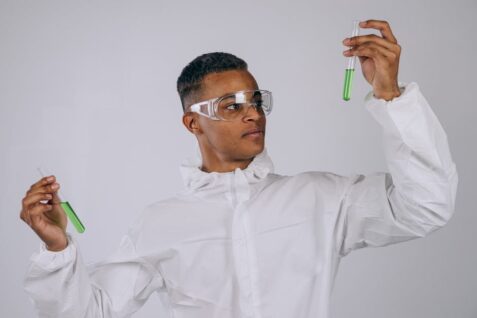 Around 7 million people across the US are injured at work each year. This isn't only problematic on a human level but also can cause serious problems for companies. Whether you're looking to avoid a lawsuit or simply to keep valued employees safe, hazmat training is critical for those that work with hazardous substances.
Here, we're going to give you some tips for ensuring that your employees can proactively fight against hazmat-related injuries. Read on to learn the basics of training and how you can test and maintain emergency preparedness.
1. Manage Safety Data Sheets
Safety Data Sheets (SDSs) are an OSHA requirement for businesses that work with potentially dangerous materials. These 16-section forms that detail all of the details about these chemicals. They discuss what the hazard is and how to avoid potential problems that might arise from working with the substance.
You can fill out these forms in SDS management software and store them in an easy-to-navigate digital database. Since you're required to have these forms always accessible to employees, the database will save you a lot of space. It will also make it easier for readers to find information about these chemicals with a few clicks.
2. Assess All Training Options
The first thing you need to consider is the necessary content of your training. Make sure that you present all information clearly and accurately. You also need a comprehension test such as questions and activities that showcase information retention.
Regardless of the training format you use, it's important that you present all information logically. Make sure that you consider the most logical and easy-to-understand format for your training as well. Some options include:
Hands-on training with mentors (beneficial for tactile learning)
Classroom learning
Web-based and computer-based training (great for remote training)
Once you determine the best method for your specific needs, you can then set a date, time, and place for training.
3. Test Emergency Preparedness
After training, it's essential that you routinely test employees on their emergency preparedness. This may mean written tests (or computer-based exams) in some situations. However, it also means that you need to run through disaster scenarios and simulate responses to them.
Hands-on tests of whether or not people are prepared for an emergency are essential. They train employees to understand the steps to keep them safe in the event of hazmat exposure. That way, they're less likely to panic when faced with a dangerous situation than they would be if they hadn't simulated the response.
Begin HazMat Training Today
Now that you know some of the most important hazmat training tips to protect both your employees and your business, it's time to get started. Creating, updating, and managing SDS sheets is the first step towards keeping people safe from dangerous substances.
Contact KHA with any questions that you have about SDS sheets or other aspects of training.