The Life-Saving Importance of SDS Sheets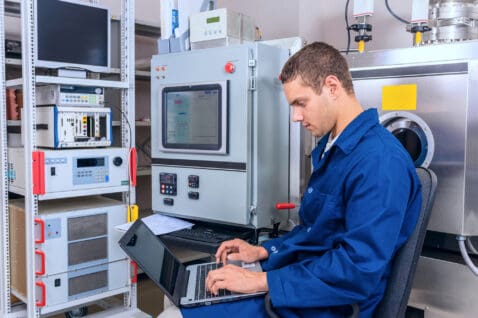 Did you know that toxic exposure at work kills someone every 15 seconds? While this is a sad number, it's easy to prevent disaster from striking within your workplace. Having appropriate safety data sheets that document the hazards and let people know how to interact with chemicals is the first actionable measure you can take.
But how do SDS sheets keep your employees safe? What are their key benefits? Read on to answer these questions and to get a complete run-down of how SDSs work.
Why Are SDS Sheets Important?
A Safety Data Sheet (SDS) is a document in which every hazardous material in the workplace is recorded. These forms come in 16 sections and detail the properties of each chemical, what health hazards they present, and how to avoid these hazards.
The forms must be easily accessible and in English. Their accessibility is required by OSHA, the entity that requires that the forms exist in the first place. This is important because you could face fines if you do not comply.
How Do They Keep Employees Safe?
SDS sheets for chemicals ensure that your employees understand the risks of their daily jobs. They provide them with a reference point at which they can review the chemicals that they will be working with. Better understanding the materials means less risk since they will be more informed on what to expect.
They will also get information on how to handle and store chemicals as safely as possible. In learning this, problems can be preemptively avoided. However, SDSs also explain what to do when exposure takes place so that employees can better cope when exposed to a hazard.
Being prepared for a disaster means a greater ability to cope with threats. Having SDSs readily accessible and thoroughly filled out means that your employees are ready for anything.
This is important on a human level, of course. However, it also is important to your company because it prevents personal injury lawsuits. You have done all that is reasonable to prevent disaster and therefore have more grounds for defense if someone is injured.
The Importance of Online SDS Management
Online SDS management is the #1 way to ensure employee safety. These technologies ensure that SDSs are constantly being updated as new risks arise. All documentation will be up to date with current knowledge and there will always be a sheet for every new chemical.
Additionally, having safety data sheets online lets workers search for specific materials more easily. They no longer will need to take hours sifting through papers. They can instead search through your SDS database and find chemicals in minutes, which saves them both time and stress that could lead to accidents.
Get Started With Managed SDS Software
While there are many ways that you must keep your employees safe while in the workplace, SDS sheets are one of the most critical. They aren't only necessary because to comply with OSHA regulations. They also give workers a way to best understand the hazardous materials that they work with and how to deal with them.
Since we're committed to helping you with SDS management at a low price, we offer no additional fees or hidden costs. Contact us to schedule a free trial of our services today!