Safety Talks – Confined Spaces Identification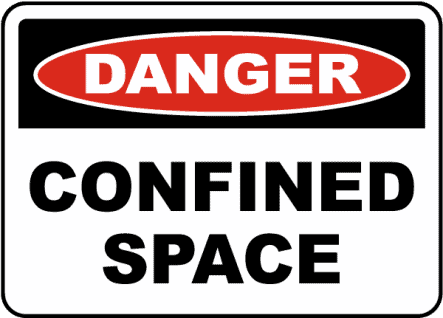 Identifying confined spaces within your facility can be a challenge, especially when you don't know what signs to look for. Using the following points as reference will make confined space identification easier within your facility.
A confined space will meet all of the following criteria:
Have limited means of egress

Manholes

Removable Plates / Hatches

Ladder as an Entrance / Exit

Hole / Pit / Excavation Site with a depth greater than 5 feet.

The space must be large enough for a human to enter.

The space is not designed for continuous human occupancy.
When is a confined space entry permit required?
When a confined space has any recognized hazards including:

Engulfment hazard

Entrapment hazard

Atmospheric hazard

Chemical hazard

When performing certain work activities that require a worker to enter the confined space for any period of time.
Discussion Topics:
Entry procedures and events that relate to confined spaces within your facility.

Ask your team if they have any questions regarding confined spaces.

Review how someone could be injured within a confined space and prevention measures in place to minimize the risk.
For further discussion about Confined Spaces, check out our Safety Talks – Confined Space Entry Procedures.
Need a solution to managing your confined spaces? Start your 30-Day FREE TRIAL of KHA's Confined Space Manager.