3 Tips for Using SDS Sheets Online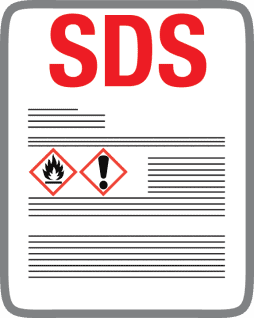 Did you know that in 2017, 41 US workers died after a single episode of inhaling chemicals or chemical products? It's easy to think of chemicals as a long-term, pernicious effect over time, but the truth is, it just takes one incident to have dangerous consequences.
This is why safety data sheets are so important. They act as a ready-made warning so that any user knows what they're dealing with before they pick up a chemical container. And for manufacturers purchasing chemicals online, SDS sheets online provide the same tools so that they know their facilities and employees are ready for action.
Much like physical sheets, SDS online requires a certain art to ensure all the right information is communicated. Here are a few tips to help you communicate essential safety information through online safety data sheets.
1. Make Sure You're Compliant with the Hazard Communication Standard
Whether you're using safety data sheets online or on chemical containers you can hold in your hand, all safety data sheets must be compliant with OSHA's hazard communication standard (1910.1200 – Hazard Communication). This is the standard regulating all safety data sheets to ensure that they follow uniform standards. That way, any employee in the country can look at a sheet, know what they're looking for, and know where to find life-saving information.
The best place to start is by reading the standard. This will help you understand the legal language. Plus, OSHA outlines everything that has to be included in SDS sheets.
2. Format SDS Sheets Online Correctly
From there, you have to format SDS sheets correctly. Otherwise, they're not compliant with the hazard communication standard, and that will get you in hot water with OSHA—never mind a potentially dangerous situation.
If you're new to the whole process and format, a simple SDS online search will give you some good resources, like this breakdown of everything that has to be included in an SDS sheet. However, for the sake of simplicity (and avoiding any mismatch between labels) it's a good idea to have a tool that handles formatting for you.
3. Find a Good Source for SDS Sheets Online
This is where a good online SDS database (free or paid) can help.
A database and SDS service provider comes with two key benefits. First, they already have SDS sheets formatted in a way that's compliant with OSHA regulations, so all you have to do is use them. Second, an SDS database can help you look up chemicals you might not be sure about, which makes it even easier to use SDS sheets.
Your Go-To SDS Online App and SDS Online Services
The truth is, SDS sheets online or in your hand save lives. And if your company processes chemicals, you need SDS sheets—and the right SDS services—to stay safe.
That's where we come in. We make safety data sheet management easier than ever, with comprehensive tools to help you stay one step ahead of compliance. That way, you can focus on what you do best: giving your customers a great experience.
Sound good? Then schedule a demo today to find out more about how we can help empower safety in your organization.