Three Key Components of SDS Management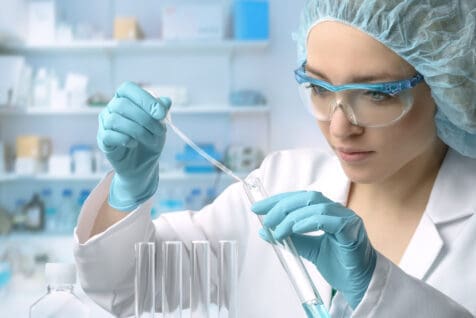 The Occupational Safety and Health Administration (OSHA) has been working to keep employees safe since 1970. Since this time, worker injuries and illnesses have decreased from almost 11% to approximately 3%.
The main reason that OSHA protocols are effective is that all facilities must follow standard procedures and a consistent document format. SDS management is the top way to comply with OSHA HazMat regulations to decrease your facility's injury rate. Read on to learn the 3 top ways that you can use SDS management software to promote workplace safety.
1. Be Thorough and Accurate
Safety Data Sheets (SDSs) have 16 core sections detailing each chemical. These sections provide insight into their properties, the hazards that they pose, how you can minimize the potential for disaster, and what to do in the event of an accidental release.
All of these sections need to be filled out completely and accurately. There must be a clear description of all aspects of the chemical that employees can understand.
To make sure that this happens:
Make a list of all chemicals within your facility
Discern which ones qualify as hazardous materials
Take pictures of their labels with KHA's electronic SDS management system
Upload these images easily onto the platform
Fill out SDSs with the information generated by the KHA system
Save SDSs onto your company network
Electronic HazMat management ensures that you can be completely accurate with your documents. It also saves time and energy.
2. Ensure Accessibility
OSHA specifies that all SDS sheets must be completely accessible to every employee within your facility. Specifically, it must be readily available in English in all areas of your workplace.
This is extremely easy with the right SDS management software. You can simply upload it to the database and put computers in all areas of your facility that link to the network. People can access it on these computers or from previously-approved mobile devices.
This also means that your SDSs will be available digitally rather than on paper. It's easier for people to find a specific chemical with a database search function than it is to dig through stacks of paper. Plus, it will save you a lot of space!
3. Keep Files Up-to-Date
OSHA indicates that SDSs must be revised within 3 months if employers become aware of a new hazard. This may mean that more information was gathered on an existing chemical. It also applies when facilities receive a new hazardous material to work with.
If you have a lot of hazardous materials to update, this short timeframe may feel impossible. However, KHA's software stores old information so that you can quickly update it without filling out the entire sheet again. You also can re-scan labels and upload them to the SDS management software instantly to save time.
Get Started With Digital SDS Management
Now that you know the three core principles of SDS management, it's time to get started with the top HazMat document management technologies available.
We're committed to helping companies that work with sensitive chemicals keep their employees safe. Schedule a demo of KHA's fully-managed SDS services to begin creating, accessing, and updating your chemical inventory today.