The Importance of Safety Data Sheet Management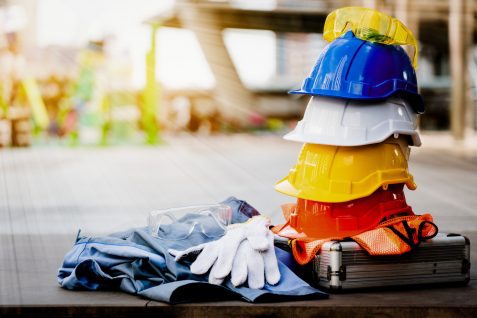 Businesses conducting post-crisis reviews found that safety data was not accessible when needed. Those having ready access found some employees were unable to read the datasheets.
Has your company been caught fumbling around for answers that they already had?
Leaders agree that having the right information at the right time is important. Knowing how to use the information is critical to curbing the effects of a crisis. And even more important to avoid a crisis.
A growing segment of the marketplace focuses on developing services to avoid crises. This includes the creation of easy-to-read safety data sheets (SDS). And, this has increased the need for safety data sheet management.
Safety data sheets can provide essential safety information. They are great preventative tools when employees know how to read them. Online SDS management can help your company keep track of this vital information.
Read on to learn how safety data sheet management helps reduce the effects of your company's next crisis.
Online Safety Data Sheet Management
The safety data sheets are well-organized compilations by category. Clear labels are used for quick eye movement to the needed data. Full product specifications are published based on the standards set by OSHA.
SDSs are broken down into 16 standard sections for continuity and readability.
The content includes safe handling, storing, and moving of chemicals. The SDS must contain sections 1 to 11 and 16. Sections 12 to 15 are optional. Here is the list of sections:
Identification
Hazard Identification
Composition and Information About Ingredients
First-Aid Instructions
Fire-Fighting Instructions
Instructions for an Accidental Release
Storage and Handling
Exposure Control and PPE
Chemical and Physical Properties
Reactivity and Stability
Toxicology Information
Ecological Description
What to Consider During Disposal
How to Transport the Substance
Regulatory Statements
Other Information
The best news is that SDS complies with OSHA Hazard Communication Standard. The information must be in English, but can also be in additional languages.
Online vs Offline
If the crisis is a small chemical spill, pulling up the online information is quick and efficient. But if the crisis involves a fire or earthquake, the online system may not be available. This can be true in the case of a power outage.
Other considerations include the failure of backup batteries. Or, the backup generator runs out of fuel or doesn't kick in.
Hard copies of all SDS must be kept available for when computers are not accessible. The SDS must be managed so the physical sheets are available for ready access. Some companies outsource this process.
Your online library is only compliant when it is listed in your paper-based Hazard Communication Plan. Online compliance also requires the ability of an employee to print out the SDS. Without these two requirements being met, online management is not compliant.
Companies that have an SDS management service view communications as a priority. Too often employees put off the updating of a physical binder due to their hectic schedules. They hope that a crisis won't happen until they get to it.
An SDS management system makes updating simple and easy to print out.
Safety Data Sheet Mobile App
Many companies prefer to access an online system to manage their SDS library. SDS online is an efficient tool, especially when accessed from a safety data sheet mobile app. Cloud-based mobile apps afford you the speed and flexibility that online SDS provides from a safe offsite server.
The only caveat to a mobile app is during a catastrophe that impacts the nearby cell towers. Again, having hardcopy sheets available will counteract that rare occurrence. When the cell towers are functioning, all employees have access to your company's SDS library.
Safety Data Sheet Management
Companies that make SDS management a priority rarely face the press in response to a crisis. In this day of social media spreading crisis information, it is critical to managing your SDS. More importantly, it's the company's responsibility to train and educate employees on SDS.
OSHA citations for violating hazard communications are among the top incidents. Proper SDS management reduces these citations. The Hazard Communication Standard defines the SDS layout. Your company determines unique identifiers needed based on the chemicals in your facilities.
Managing SDS not only helps avert a crisis but also creates a more efficient workplace. When employees have ready access to SDS, the process can be double-checked before implementation.
The SDS can also inform:
The work environment
Personnel
Furniture and equipment
Maintenance
Crisis intervention
Architecture
SDS management diminishes risks, increases work environment safety, and assures regulatory compliance. Online systems help you create secondary labels in compliance with regulatory requirements. You can also import specific information directly from your safety data sheet inventory.
Compliance Requires Regular Updates
OSHA supports the Globally Harmonized System (GHS) making it essential for companies to maintain an accurate safety data sheet library. SDS management using online apps allow unlimited access to a library of SDS that is regularly updated. Learn more about how KHA's safety data sheet management system indexes information for ready access.
This puts your company in control when a crisis hits. Whether it be a small chemical spill or an earthquake, you have answers within seconds. For normal days, SDS creates greater efficiencies in the workplace that drive profitability.
Sign up today for the KHA Online Demo SDS that offers on-demand access from any connected device.