The Importance of Chemical Inventory Software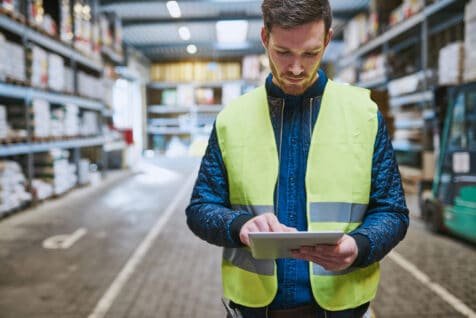 In a single year, over 229,000 people can need time off from work as a result of contact with hazardous materials. These injuries, though severe, could likely have been prevented if workers were more educated in handling dangerous materials.
Chemical inventory software is the best way that you can manage safety data sheets (SDSs) and other documents pertaining to chemical hazards. Read on to learn some of the core reasons that investing in these technologies is essential.
Makes Documentation More Accurate
Manually documenting every chemical you use isn't just strenuous but also leaves room for human error. It's likely that you will miss important information about handling and storing materials. Failing to document this information will stop employees who manage chemicals from getting information that secures their safety.
SDS management systems save and store information about chemicals. This means that you can save information about chemicals and keep it during inventory updates. You also can repurpose things that you've previously documented in one chemical to the SDS of another chemical.
The ultimate impact of this is that you won't need to remember everything you're documenting on your own. You'll have more accurate sheets for workers to look with when learning about hazardous materials.
Helps You Meet OSHA Requirements
Chemical inventory management software also prompts you as you work through SDSs. You'll be given the 16-part format for each chemical's documentation automatically. You won't need to worry about formatting manually and can therefore focus on getting all necessary information on the page.
This ensures that employees have ready access to SDSs in their appropriate form. OSHA requires all sections to be filled out in detail, so forgetting some could lead to fines. OSHA also requires that forms be readily accessible, which is something that a digital documentation system does for employees.
Keeps Employees Safe
Digital inventory management software means that workers will no longer need to sift through stacks upon stacks of papers when looking for a specific chemical. Instead, they can use an easy-to-search database for the chemical that they need to learn more about.
This, along with the detailed and accurate documentation, means that employees will be safer in the workplace. This is important because employees will feel valued and therefore be more satisfied at work. It can also prevent economically damaging personal injury lawsuits in the future.
Saves Time and Money
Inventory technology automatically saves chemicals and backs them up to a server. You can access this information when you need to update chemicals and tweak data as you learn more information. This saves time because you no longer need to fill out a ton of forms manually.
This ultimately saves you money because workers can focus on what they're there to do. They also won't waste time trying to find necessary information about materials because it will be right in front of them.
Invest in Chemical Inventory Software Today
Now that you know how digital chemical inventory can make your business safer, it's time to get started with these technologies.
We're committed to giving you a top-notch chemical inventory system with no hidden fees. Schedule a demo of our SDS management platform to see how professional chemical inventory software can benefit you.