Take control of your confined space rescue response with these 7 steps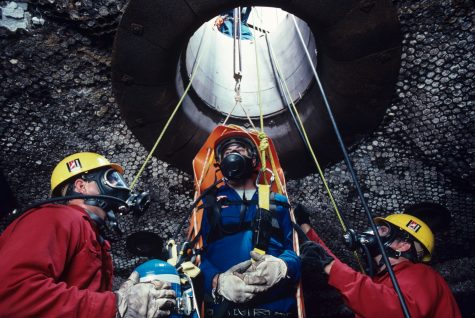 When was the last time you had to execute a confined space rescue at your facility? Hopefully the answer is "never" but it's important to always have a plan in place if the situation ever presents itself. The American Society of Safety Engineers (ASSE) recommends the following steps to help safety professionals respond if someone becomes injured, incapacitated, or trapped in a confined space.
Conduct rescue drills


Just as with any other skill, practice makes perfect. Rescue drills provide the experience of working in confined spaces and working through various confined space rescue scenarios. Conduct regularly scheduled rescue drills to keep your skills sharp.

Understand the two types of confined space rescue


Time sensitive (emergency)

rescues typically involve an oxygen-deficient atmosphere where there is a brief window to get someone out, typically about 6 minutes. A

non-time-sensitive rescue

might involve a worker who fell and broke a leg entering a confined space, where there is no oxygen deficiency.

Everyone wears a full body harness


One of the most important pieces of equipment in confined space work is the full body harness. Many rescues require equipment to lift and remove someone from a confined space and that equipment needs to attach to a full body harness. Without a full body harness, rescues can become much more difficult and time consuming.

Survey confined spaces for rescue


Rescuing someone in a timely manner requires in-depth knowledge of the parameters of the confined space. Depending on the configuration and location of the space, it may be necessary to adjust the rescue strategy. Surveying beforehand will help determine the proper tools and techniques for working within a confined space, and getting someone out in a rescue situation.

Survey openings


Surveying openings provides an assessment of how much room workers and/or rescuers will have to enter a confined space, and what types of equipment they will be able to bring with them.

Meet with local authorities about rescue capabilities


You may not always be able to rely on 911 for a

confined space rescue solution

. Depending on the situation, authorities may not have the training or equipment necessary to perform a rescue. In which case, you need a backup rescue plan in place before working in confined spaces.

Assemble a rescue team
Having a fully equipped and trained confined space rescue team (CSRT) available on-site in the case of emergency is paramount. CSRTs could be qualified members of an employer's own team, local emergency response or an outside contractor. The team's makeup will depend on several factors including budget, local resources and the availability of qualified personnel.