OSHA addresses new silica dust standards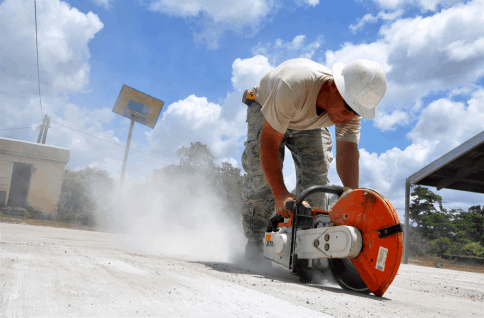 Washington — OSHA has published a fact sheet intended to help employers comply with the agency's standard on worker exposure to respirable crystalline silica (1910.1053) for general industry and maritime.
The fact sheet highlights steps employers are required to take to protect employees, including assessing workplace exposures, establishing written exposure control plans and providing worker training.
The final rule lowers the permissible exposure limit for respirable crystalline silica for all industries to 50 micrograms per cubic meter of air averaged during an 8-hour shift.
Crystalline silica is a known carcinogen found in sand, stone and artificial stone. Exposure to silica dust can trigger silicosis, a chronic disease that involves scarring of the lungs. OSHA estimates that 2.3 million workers are exposed to the dust, including 2 million in construction.
OSHA issued its final rule as separate standards – one for construction and one for general industry and maritime. Both standards went into effect in June 2016; however, general industry and maritime have until June 23 to comply, except in the following areas:
Medical surveillance must be available by June 23, 2020, to employees who will be exposed to levels at or above the action level of 25 micrograms per cubic meter of air averaged during an 8-hour shift for 30 or more days a year.
Hydraulic fracturing operations in the oil and gas industry must institute – by June 23, 2021 – dust controls to limit exposures to the new PEL.