HazCom Training Basics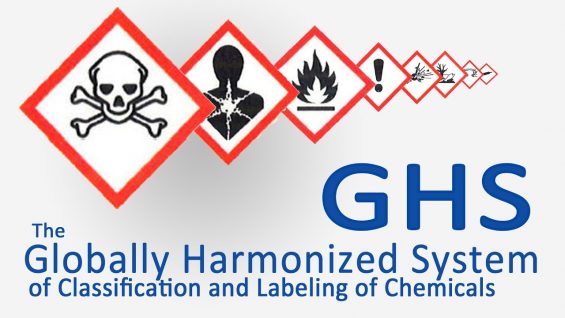 Chemicals in the workplace are hazardous to human health. With prolonged exposure and lack of personal protective equipment, worker health can decline rapidly. In fact, how chemicals are used, stored, labeled and discarded can affect not only workers, but also the environment surrounding facilities. The good news is that such incidents can be prevented with proper HazCom training.
For those wondering, "what is HazCom training?" it's important to first understand what HazCom stands for. HazCom is short for Hazard Communication, and is a hazard communication standard (HCS) implemented by OSHA. As the name implies, it is a safety regulation that manages the examination of hazard communication pertaining to chemicals in the workplace.
The Role of HCS
The aim of HCS is to ensure that all chemicals that are used, produced and imported are examined properly. In addition to this, the details regarding those evaluations should be available to workers and employers at all times. The aim is to protect a worker's and employer's right to know the hazards and chemicals they work with and the precautions they should take to protect themselves.
This can be ensured if employers maintain proper HCS standards in the workplace. This includes creating a written hazard communication plan complete with container labeling, safety data sheets and training program for employees.
Workers should not only have access to this information, but they should also be encouraged to participate in training programs regarding their safety. This is in-keeping with OSHA's aim to reduce chemical based illnesses and injuries in workplaces across America.
What is HazCom Training?
If you want to undergo HazCom training, you need to receive effective information and training regarding hazardous chemicals in your workplace. For that to be possible, training should cover the following four elements:
Hazards that can result from the chemicals.
Ways workers can detect the presence of a hazardous substance in their workplace through spills or accidental release.
Ways in which workers can protect themselves in case of a leak or release. This includes safe work practices, emergency responses and use of personal protective equipment (PPE).
A complete understanding of their workplace hazard communication program. This includes a complete understanding of container labels and Safety Data Sheets (SDS) for each chemical present.
So, what is HazCom training? It's training that allows workers like you to exercise your right to know the effects hazardous substances can have on you and in the workplace. Most training programs should cover these requirements including communication standards for chemicals present in work areas that are not in use. This should be part of your job orientation since the information allows you to protect yourself in case of an accident.
Understanding Hazards
A critical part of HazCom training is to ensure that you understand the dangers of the chemicals you use in your work area. For example, if contact results in blisters or irritation on your skin, what can you do to prevent it from getting worse? The answers to such questions are easy if you know how to respond to such incidents.
In other words, as a worker you need to be able to describe the hazards involved in each chemical you come across. Memorizing symbols and terms is not enough to keep you safe. You need to understand what those terms mean and the effects you should be wary of.
Once you understand those hazards you need to be trained in specific work practices that can ensure your safety. This includes personal protective equipment (PPE) which you should be trained to use/maintain before starting work that exposes you to chemicals.
GHS and OSHA Hazardous Communication
A major part of hazard safety in the workplace is accident prevention. As a worker, do you know how to respond to a release or spill before it is too late? What about fires and other incidents that can result in a dangerous work environment? Even if you understand the substance that caused such incidents, you are in danger if you are not trained in appropriate emergency responses.
The best way to ensure you learn everything you need to know to remain safe is to understand regulatory developments pertaining to the Harmonized System of Classification and Labeling of Chemicals (GHS).