Safety Talks – Construction Worksite Safety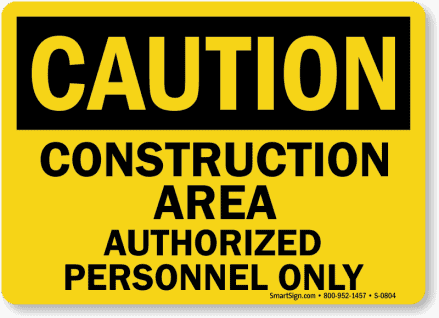 When entering a construction site, there are many safety requirements to keep in mind. Most are common sense and may sound repetitive, however it never hurts to review the following points regarding construction worksite safety.
How to Identify a Construction Site:
The perimeter of a construction site is usually defined by a barrier such as a chain-link fence, orange construction fence or warning tape.

Work that takes place inside will usually use rope, warning tape or a closed door with a warning sign to let you know that you're in a construction zone.

You should only enter a construction site if you have reason to be there. The general contractor should be aware of your presence as well.

Look for signs posted on the perimeter of the job site informing the public of:

Who the General Contractor is

What PPE is required

Site access limitations
What kinds of PPE are required?
The type of PPE required on a job site can vary, but here are some standard items

Hard Hat

Safety Glasses or Goggles

Reflective Safety Vest

Long Pants

Steel Toe Shoes

PPE is required to be worn from the moment you enter the job site until the moment you leave the job site.
Safe Working Procedures:
General contractors share the responsibility for all persons on their job, including visitors. It is always good practice to check in with the general contractor to notify them you are on the job site.

The general contractor will often be able to provide the specific site safety information that may be needed.

Follow all signs that are posted.

If working at elevation (4 ft. or higher) use appropriate fall protection equipment.
Further Discussion
These OSHA Quick Cards can come in handy for quick reference to the top four construction hazards that workers will encounter on the job site. Download the card from the links below.
To take your discussion even further, check out our article on Ladder Safety