7 Useful Health & Safety Apps on the Market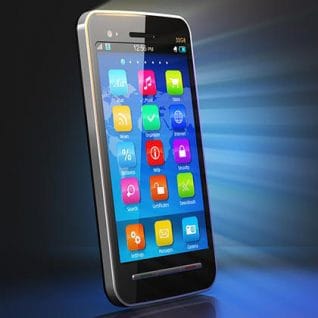 Technology has truly transformed the health and safety ecosystem. The following applications are useful tools to help businesses assess and improve their health and safety programs.
1. The Safety Compass
The safety compass is a Health and Safety risk management app designed for workers to help them manage and avoid dangers in the workplace. This app applies intuitive augmented reality to communicate hazard information to users, determines a worker's physical location and presents critical information on current dangers to their mobile phone. It uses the device's inbuilt camera and GPS system to relay present dangers to the viewer and adapts to the viewer's field of vision.
2. NIOSH Lifting Equation App
The National Institute for Occupational Safety and Health (NIOSH) in the US has designed a new free mobile app that helps workers stay safe while lifting objects manually.
The NLE Calc is based on the NIOSH Lifting Equation (RNLE); an internationally recognised standard for safe lifting. This app is designed for workers in industries where lifting is part of the job. The NLE Calc generates a score based on data entered on the lifting task and gives recommendations to improve the job, or execute it differently to prevent injury.
3. OSHA NIOSH Heat Safety Tool
This app can obtain weather-related data directly from the National Oceanic and Atmospheric Administration (NOAA) based on the user's current location (for GPS enabled phones). Based on the data a user provides, the app can assess the heat index and give the user a set of precautions to follow to avoid heat related illness. In addition, there are sections that outline common symptoms related to heat illness and another section that covers first aid measures. The app is completely free to download and use and should be used by anyone who works out in the elements.
4. KHA SDS Mobile App
The KHA SDS Mobile app is one that simplifies employee access to hazardous chemical information. This app is developed for multiple devices and is useful in managing hazardous chemicals in remote areas with limited connectivity, which has been a challenge in the past. This app gives workers both online and offline access to life-saving information from safety data and other inventory data. A paid subscription is required to use the advanced features, but it's still a great reference to chemical data even when using the free version.
6. NIOSH Sound Level Meter App
The NIOSH Sound Level Meter App provides noise exposure metrics that are critical for proper occupational noise measurement. It is designed to provide instantaneous sound levels in A-weighted, C-weighted and Z-weighted decibels. It also provides other parameters to aid in the lowering of occupational noise.
Users can save and share data and receive information on noise and hearing noise prevention. This app creates awareness about the work environment, informs workers on potential hazards to their hearing, collects noise exposure data, promotes better hearing health and prevents hearing loss.
7. NIOSH Ladder Safety
This app is based largely on the ANSI A14 Ladder Safety Standards and covers straight/extension and step ladders. The application provides easy access to graphic aids, safety checklists, and reference information to assist ladder users in making safe choices. The app is free to download and is a valuable tool for anyone who works with ladders.