5 Tips for Chemical Inventory Management Safety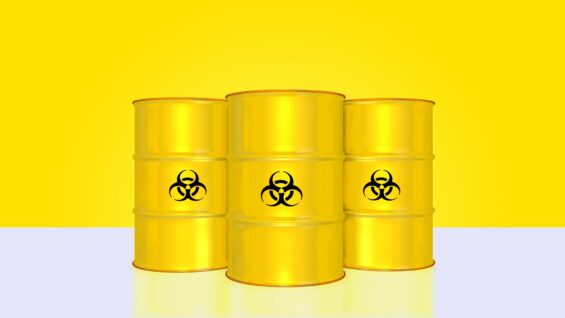 Occupational Safety and Health Administration (OSHA) proposed hazardous material management changes in 2021. Employers using these products must keep inventories. This includes correct product classifications and Safety Data Sheets (SDSs).
Failure to meet chemical inventory management standards risks safety and penalties. Keep reading to get an overview of how to meet this regulation.
What is Chemical Inventory Management?
There's no all-inclusive list of hazardous chemicals. OSHA requires all manufacturers and suppliers of hazardous chemicals to provide SDSs.
OSHA defines chemicals with "permissible exposure levels" or "threshold limit values" as hazardous. This includes those considered as health hazards under 29 CFR Section 1910.1200(c).
Any chemicals considered carcinogenic by the following organizations are hazardous:
International Agency for Research on Cancer
National Toxicology Program
OSHA
A chemical inventory management list includes all products you use that meet these criteria. This is vital information for staff and emergency responders to work safely and effectively.
Optimizing Your Chemical Inventory Management System
So how can you meet this standard with the least disruption of time and finances? The following provides tips to help streamline this process.
1. List All Chemicals Used in Your Facility
Conducting an inventory of all chemicals is the first step. Next, determine if they meet OSHA's definition as hazardous materials. Develop a system for tracking these chemicals.
Identify when chemicals are removed or new ones added. Also, track changes to the product's safety status or guidelines.
2. Employee Training and Access
All employees working with hazardous materials must receive training on safe handling. Teach them how to locate and interpret precautions and emergency responses on SDSs. Employers must ensure that applicable employees can access SDSs without leaving their area.
If you're using an online system, make sure the worker can get to the computer and log in. Always establish a backup plan in case of disasters such as power outages.
3. Create a System to Update SDSs
Name specific employees to oversee the chemical inventory management system. This task includes making sure all hazardous materials are in the inventory. Every product must have a current SDS available to applicable workers.
Ensure that all staff members have the tools and protective equipment at hand. When personal protective equipment isn't present, the worker's risk increases.
4. Establish Chemical Approval Protocols
Industrial hygiene (IH) involves direct and scientific control of occupational risks. One of the best ways to exercise IH is to control the admission of hazardous materials. Develop a process requiring authorized personnel to pre-approve chemicals.
The company should check for safer options. If there's no option, ensures the facility is equipped to handle high-level risks. Notify all stakeholders about high-risk chemicals and associated procedures.
5. Use Chemical Inventory Management Software
Purchasing a software solution ensures workforce safety and compliance. KHA's patent-pending HazMat Inventory app helps you meet all standards. It uses image-based data collection to create your list of chemicals and SDSs.
The app collects high-resolution chemical container and label images. It processes, delivers, and inputs these pictures into your inventory system.
Now your staff has the critical information to optimize their safety and performance. The app also calculates the volume of chemicals you store. This tells you when you've met regulatory thresholds for reporting.
Are You Looking for a Chemical Inventory Management Solution?
New software makes chemical inventory management more efficient and safer. KHA is proud to be one of the first SDS management providers. Our award-winning technology offers a superior solution for thousands of organizations.
Our services include HAZMAT inventory integration, internet/intranet distribution, and fax on demand. Schedule your demo today to streamline your chemical inventory management.