4 Ways to Improve Chemical Inventory Management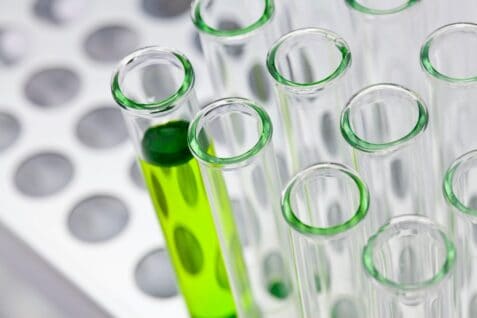 For companies that use dangerous chemicals at their facility, it's imperative that they properly manage their chemical inventory. Otherwise, a large number of complications could arise, including property damage and injury. The business may even experience legal consequences.

Fortunately, improving your chemical inventory management is not as difficult as you might think. Let's take a look at a few key ways you can do so.
1. Create an Accessible, Centralized System
One of the first steps you should take in this endeavor is creating a chemical inventory management system. This should be a centralized location in which you are able to access any type of information about your chemical inventory. For example, should be able to easily search for a particular substance based on certain criteria.

These attributes could include weight, ingredients, volume, purchase date, etc. Of course, this won't get you very far unless you establish accessibility.

Key members of your team should be able to use the system whenever they need it.
2. Strive to Ensure Accuracy
Accuracy is paramount when it comes to proper management.

One of the most efficient ways you can ensure the accuracy of your inventory is to tag your chemical containers with unique barcodes. This will allow you to easily scan, log, and track the chemicals that you keep in your facility. Unfortunately, even a minor miscalculation can have severe consequences.

You may not have enough chemical inventory on hand to satisfy your needs. Or, you may strain your relationship with your suppliers/clients. This is something that can negatively affect your brand reputation.

As long as you prioritize accuracy, it's unlikely that you will encounter difficulty in the future.
3. Consider Using Specialized Software
It's entirely possible to develop an inventory management system using conventional software.

For instance, many people choose to use Microsoft Excel for this purpose. However, specialized software is the superior option under most circumstances.

In addition to maintaining chemical inventory information, software of this type also provides access to safety data sheet information. This will allow you to easily ensure that you maintain compliance when moving forward.

So, be sure to take this into consideration.
4. Prioritize Electronic Data Entry
Manual data entry is prone to errors.

It is also much slower and less convenient. For instance, let's assume that you primarily use manual data entry for your chemical inventory list. You will likely need to keep these forms in the appropriate filing location.

As you might guess, accessing this data will often be inconvenient. Minimizing instances of manual entry will allow you to take advantage of the benefits associated with electronic inventory management.
Chemical Inventory Management Is Simpler Than You Think
The above information will help ensure that you go about this responsibility accordingly.

From here, you will likely find that you can quickly optimize your chemical inventory and prevent problems from occurring in the future.
Want to learn more about what we have to offer? Feel free to get in touch with us today and see how we can help.