4 SDS Management Mistakes to Avoid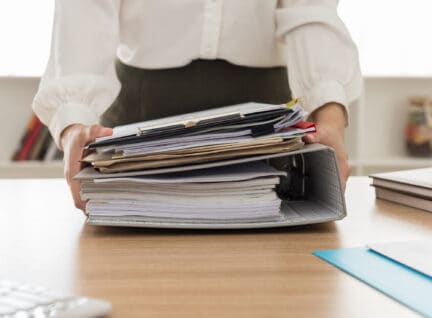 Did you know that an employee dies of toxic chemical exposure every 30 seconds in workplaces across the US? This high figure isn't just tragic, but these fatalities can be prevented with training, careful handling, and good SDS management practices.
1. Failing to Make Them Accessible
Safety data sheets are forms that an organization fills out detailing each hazardous chemical around the workplace. Employees then can protect themselves against hazards. This keeps people from getting hurt in addition to preventing lawsuits against your company.
OSHA requirements dictate that SDSs always be accessible to employees. They must be able to easily find them and peruse them whenever they are on the job. This requires you to keep them in a location that all employees know and have access to.
Digitizing documents makes accessibility easier. Keep SDSs in a management program that employees can access via mobile devices as well as work computers. This will give them the ability to look over chemicals while at home as well so they can better prepare for the workday.
2. Not Using Appropriate SDS Software
SDS management can be a challenge, particularly when it comes to documenting all hazards within a section. End-users that need to track chemicals that they get from the manufacturer may struggle with documentation. They also may have trouble keeping up with new information found on the chemical.
Luckily, the right SDS management software will be able to help you as an end-user fill out these segments. It saves information from other related chemicals so that you just need to carefully read and tweak data.
It also does the work of storing and backing up SDSs. Your job will be much quicker and more efficient. It also reduces the likelihood of human error.
3. Failing to Comply With OSHA Regulations
Even companies with the right SDS technologies can struggle with timely updates. If you don't keep your sheets up-to-date, you may face hefty fines from OSHA when they request reporting.
Make sure that you obtain manufacturer-authored SDS for new chemicals immediately after your facility begins to work with them. Update sheets every 2 years even if there is no new information.
4. Improperly Filling Out Labels
In addition to filling out labels on time, it's critical to do so the right way. If you don't fill out all sections of a GHS label, you're putting everyone handling chemicals at risk. You also are making yourself vulnerable to fines from OSHA since appropriate labeling is key.
Get help with GHS label management and make sure that you fill out all sections correctly. This includes written information as well as international warning symbols.
Invest in SDS Management Software Today
Now that you know some basic SDS management mistakes that you need to avoid, it's time to get started.
We're committed to helping your organization become safer by documenting and recording hazardous materials. Contact us to schedule a demo of our SDS software and to learn how you can optimize your safety data sheet management today.